The Countdown to Spring Begins!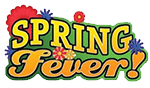 Enjoy the Spring weather AND discounted room rates at Maswik Lodge, now through March 21:

North rooms at the popular Maswik Lodge are priced at $130 per night. Use the Reserve Now button to book online, the promotional code "SPRINGFEVER" will automatically be entered.
Maswik Lodge North is located a short, easy walk to the Grand Canyon rim and rim trail that meanders along the rim for miles. The lodge is also very close to the Grand Canyon Village Historic District, where two of the park's famous lodges – El Tovar and Bright Angel Lodge – are located along with popular shops, restaurants and other historic buildings. The lodge includes a Food Court that serves an array of freshly prepared, healthy cuisine as well as a Pizza Pub and gift shop. There is also a shuttle stop for free transportation throughout the park provided by the National Park Service.