Learn more about the area and its activities and attractions
National Park Service – Grand Canyon National Park
Find out how to make the most of your Grand Canyon visit. The National Park Service dedicated to the Grand Canyon National Park offers trail, hiking, camping, history and nature information.
Grand Canyon Association
Grand Canyon Association is a private, nonprofit organization that operates bookstores in Grand Canyon National Park and provides financial and program support to the park service at Grand Canyon National Park. Home to the Grand Canyon Field Institute (GCFI), a nonprofit organization offering hiking, backpacking, river rafting, and day classes in Grand Canyon National Park, Arizona. Hotel guests will be given the opportunity to contribute to the Grand Canyon Association through the National Park Foundation at check-in. All donations collected will directly benefit Grand Canyon National Park projects and help preserve Grand Canyon for generations to come.
Grand Canyon Railway
The Grand Canyon Railway made its first journey to Grand Canyon in 1901, long before Arizona was dubbed the "Grand Canyon State." With the arrival of the train, people could get to the legendary canyon with ease and comfort. Today, you can travel to the canyon along the same rail line your parents or grandparents did. Select from one of five classes of service on the vintage train from Williams, Arizona to Grand Canyon National Park.
For more information contact any lodge transportation desk within the park or the Grand Canyon Railway at 1-800-THE-TRAIN or visit the Grand Canyon Railway online.
International Dark-Sky Association
International Dark-Sky Association (IDA) works to educate and advocate for the reduction of light pollution to protect nocturnal wildlife, reduce carbon emissions, and improve our quality of life and connection to the night sky.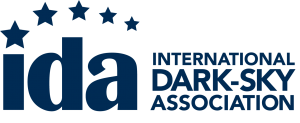 IDA's International Dark Sky Parks program works with public lands to help them identify and install responsible lighting, develop nighttime educational programs for visitors, and conserve the dark for nocturnal wildlife. The Grand Canyon was designated as a provisional International Dark Sky Park in 2016.
Grand Canyon National Park Airport
This site offers complete aeronautical information.
Hit the Trail!
All you need to know about hiking and packing in Grand Canyon. After years of working as a Grand Canyon National Park backcountry ranger and then as a field instructor for the Grand Canyon Field Institute, Denise Traver, the site's author, decided to share some of the things she learned while working with the public and during her own backpacking experiences.
Grand Canyon Music Festival
Complete information on schedule, tickets and more. Find out more about the Grand Canyon Music Festival.
Lake Powell
Lake Powell is like no other place on earth. Spectacular red rock towers, brilliant blue-green water, beaches of rosy sand, and night skies full of stars make Lake Powell extraordinary. Learn about Lake Powell—America's Favorite Houseboating Destination.
Grand Canyon Chamber of Commerce
Learn about activities in and around Grand Canyon.