A True Taste of Arizona
Located directly on the rim of the Grand Canyon, this is the place to enjoy the best of Arizona. Our goal is to immerse our guests into a more interpretive dining experience focused on items grown and created within the state. The Arizona Steakhouse features beer and wine selections produced from local artisan brewers and vintners. Or sip one of our signature Mules (the liquid kind). Located in the Bright Angel Lodge, don't miss this delicious culinary experience.
Reservations are strongly recommended, and can be made up to 30 days in advance by clicking on the button below:
Hours of Operation
Lunch – 11:30 a.m. to 3:00 p.m.
Dinner – 4:30 p.m. to 9:30 p.m.
Arizona Steakhouse Menu
Our Dining Philosophy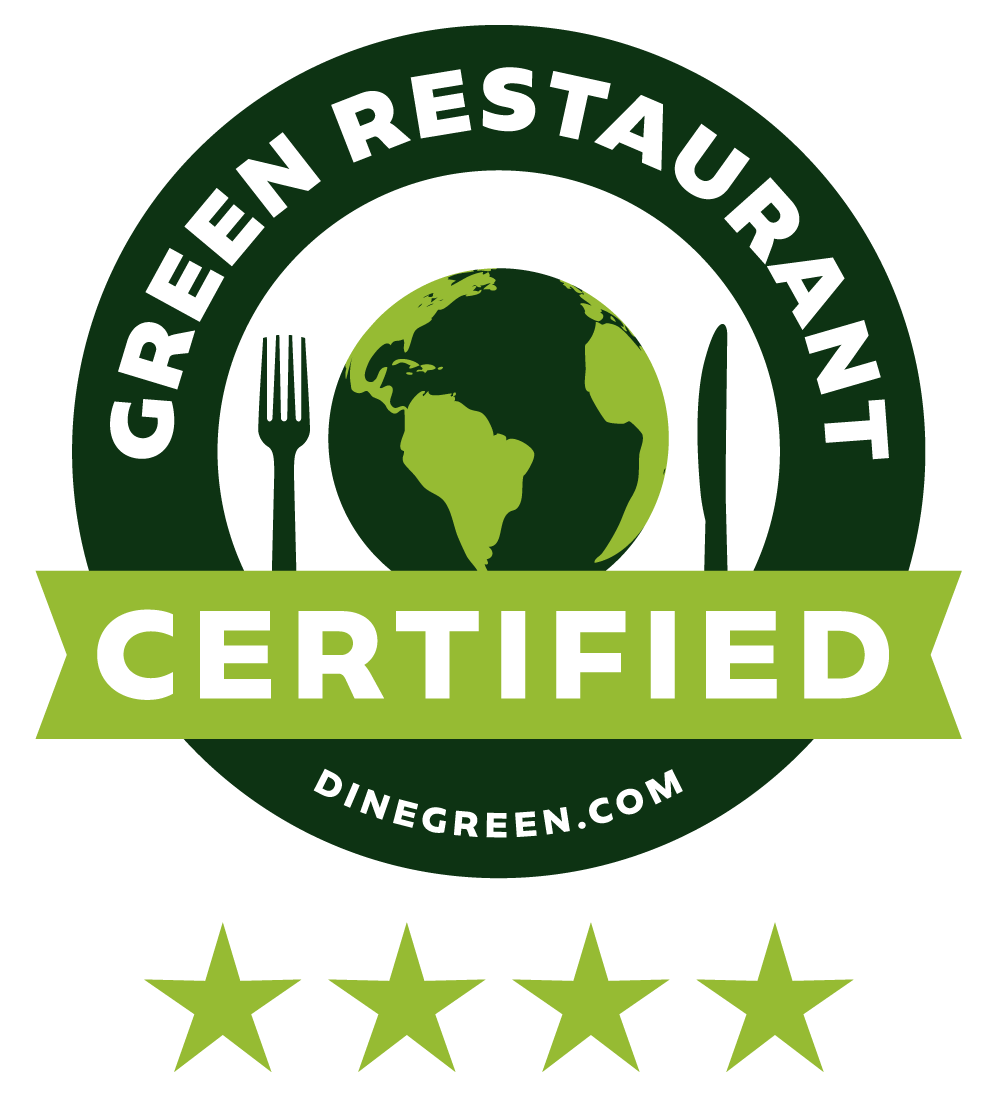 The Arizona Steakhouse is not just the name of the restaurant, but the inspiration behind its cuisine. This newly enhanced dining experience tells the epicurean story about the native ingredients, flavors, and history of Arizona and its people with an emphasis on heritage/heirloom ingredients ranging from Green Chile to Tepary Beans. These indigenous foods are more colorful and more nutritious. Whenever possible, these specialty items are sourced from Arizona family farms and ranches and Native American businesses. Supporting small farms and artisan producers is good for Arizona, and using their products is good for the consumer. Our culinary team combines these ingredients with the freshest and most sustainable meats, fish, and produce available, creating a delicious, educational, and memorable dining experience.
Founded in 1990, The Green Restaurant Association, an international nonprofit organization, has pioneered the Green Restaurant® movement as the leading voice within the industry, encouraging restaurants to green their operations using transparent, science-based certification standards. With its turnkey certification system, the GRA has made it accessible for thousands of restaurants to become more environmentally sustainable in Energy, Water, Waste, Food, Chemicals, Disposables, & Building.