5 Reasons to Visit Grand Canyon in Springtime
Come here in the springtime and you're here when temperatures are perfect for a walk below the rim. It's the "Goldilocks Zone" — not too hot, not too cold.
Grand Canyon's visual impact is so dramatic it can be difficult to detect the subtle variations that can change its appearance. A gentle rain shower can switch on a rainbow arc across the emptiness, fog can shroud the canyon before lifting to reveal its full majesty, and the steady march of the sun creates a new look at dawn followed by a dramatically different look at sunset. Yet surpassing these variations are the more pronounced changing of the seasons when Grand Canyon takes on a distinctly different appearance.
Take spring, for example. It marks a season bursting with new life and milder conditions. Here are five reasons to plan a springtime getaway.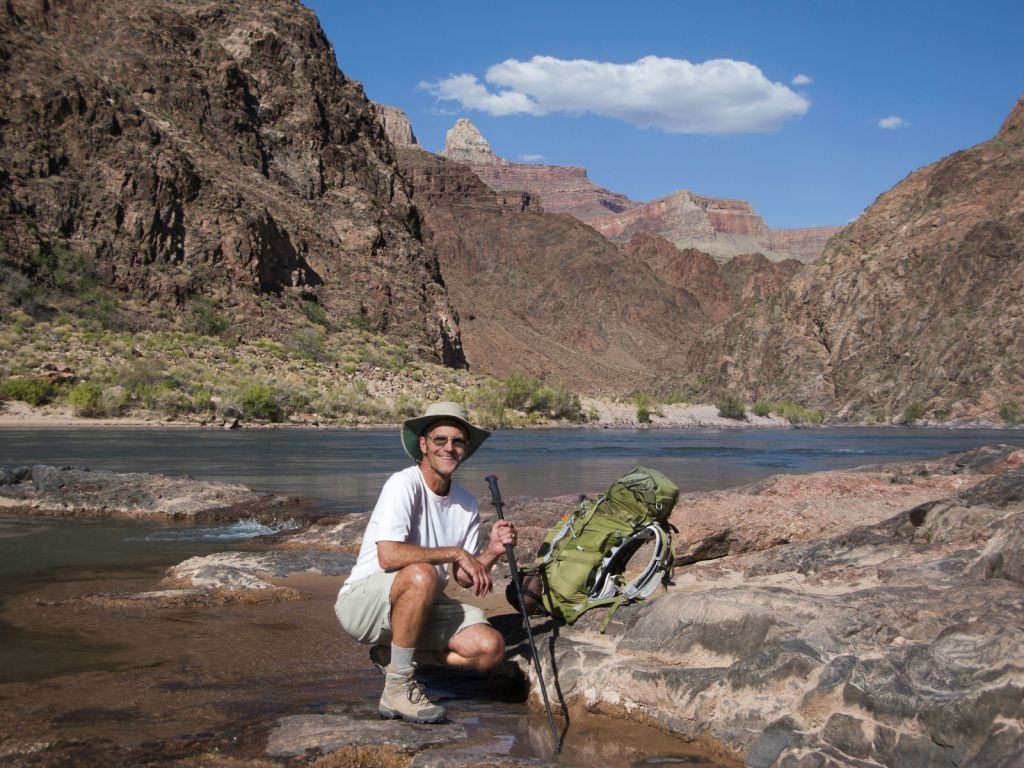 A Walk in the Park
While winter is a wonderland at Grand Canyon, the season isn't necessarily conducive to hiking. With the arrival of spring, though, daylight hours grow longer, temperatures more moderate, and freezes begin to thaw. As we ease into the new year, these three factors make conditions ideal for exploring the canyon.
"In January, you may have a little over 10 hours of daylight," explains Bruce Brossman, marketing director for the Grand Canyon Park Lodges and Grand Canyon Railway. "By March, it's 12 hours, which gradually increase to more than 14 hours of daylight by May. Not only will you have more time for sightseeing, tours, and other activities, the key thing for outdoor enthusiasts is that the thawing of icy winter trails provides better footing. Come here in the springtime and you're here when temperatures are perfect for a walk below the rim. It's the 'Goldilocks Zone' — not too hot, not too cold."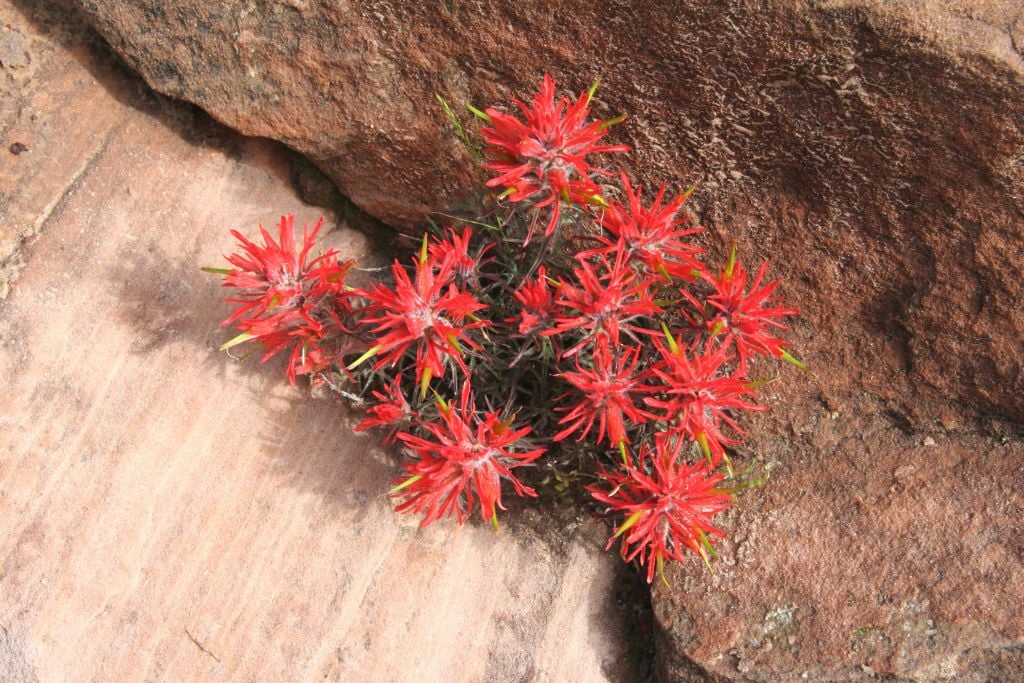 Flower Power
Beauty is in the details at Grand Canyon. Once your eyes adjust to the awe-inspiring view of the canyon in its entirety, you'll begin to see the myriad elements that create one of the world's seven natural wonders — its varied layers, the many curves of canyon walls, the differing degrees of light and shadow, the mighty Colorado River far below, and the diverse vegetation that has adapted to this high desert setting.
The park is home to hundreds of flowering plants including evening primrose, baby white aster, white violet, ground cherry, Indian paintbrush, and Rocky Mountain iris, which join more than 650 species of herbaceous wildflowers. Following a good winter coupled with some rain and snow, springtime is when canyon flowers are in bloom. With any luck, you'll be here when cactus plants and trees are blooming with yellow, red, purple and white flowers — one of the most memorable sights in the American Southwest.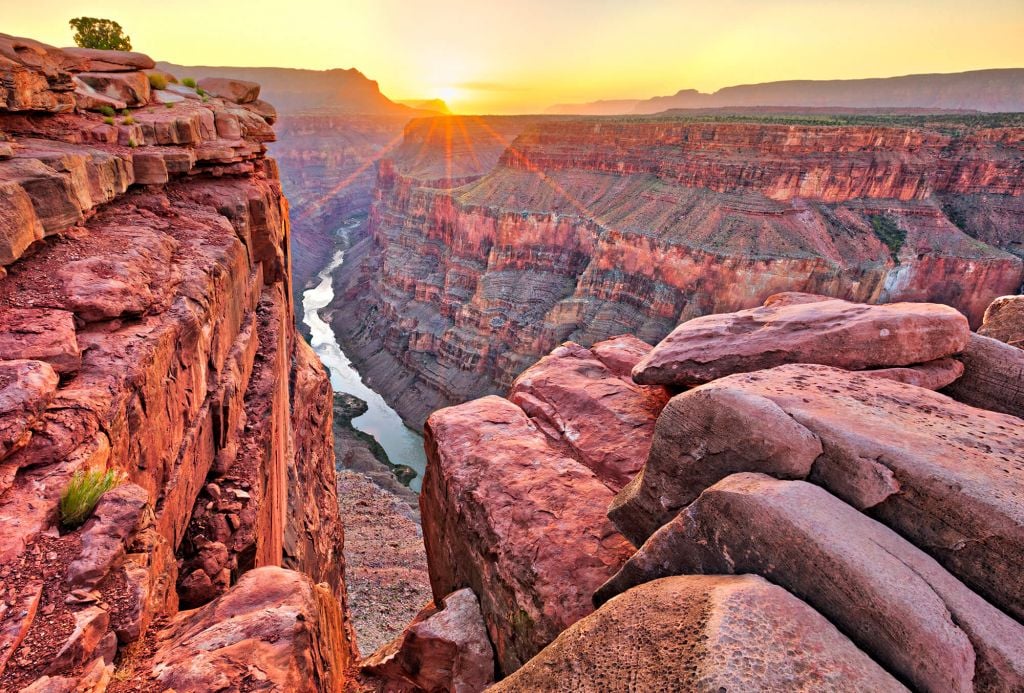 Picture Perfect
Grand Canyon is one of the world's most alluring photo destinations. Spring creates unique conditions for photo opportunities.
"One of my favorite sights is when there's a late snow shower in the spring. The last snow of the season is kind of cool because the canyon takes on an entirely a different look," says Brossman. "And if you're fortunate to be here when the cactus flowers are in bloom, you'll be amazed at their beauty. But please look and not touch. If you have a good eye and a good camera, your pictures will enhance your memory of these extraordinary flowers."
The floral display is rivaled by something that still astounds Brossman: the famous "canyon inversion." "It's one of the most unforgettable scenes you'll ever see. In certain conditions in the spring, the canyon will be filled with fog — clouds, really — which may only leave just the tops of the rock formations visible. Photographers love to shoot this surreal scene. It's like a soft blanket has been stuffed into every curve and fold of Grand Canyon."
Oh, Baby!
When you enter Grand Canyon National Park, you're entering a 1.2-million-acre nature preserve where there are beavers, bobcats, foxes, jackrabbits, mule deer, bighorn sheep, and coyotes. There are also raccoons, ravens, squirrels, bears, badgers, bats, mountain lions, mountain sheep and dozens of other species of wildlife.
Like many of these creatures, deer and elk find fall a good time for mating. As a result, this makes spring a perfect time to see young fawns and calves hanging close to mom as they adapt to their new home.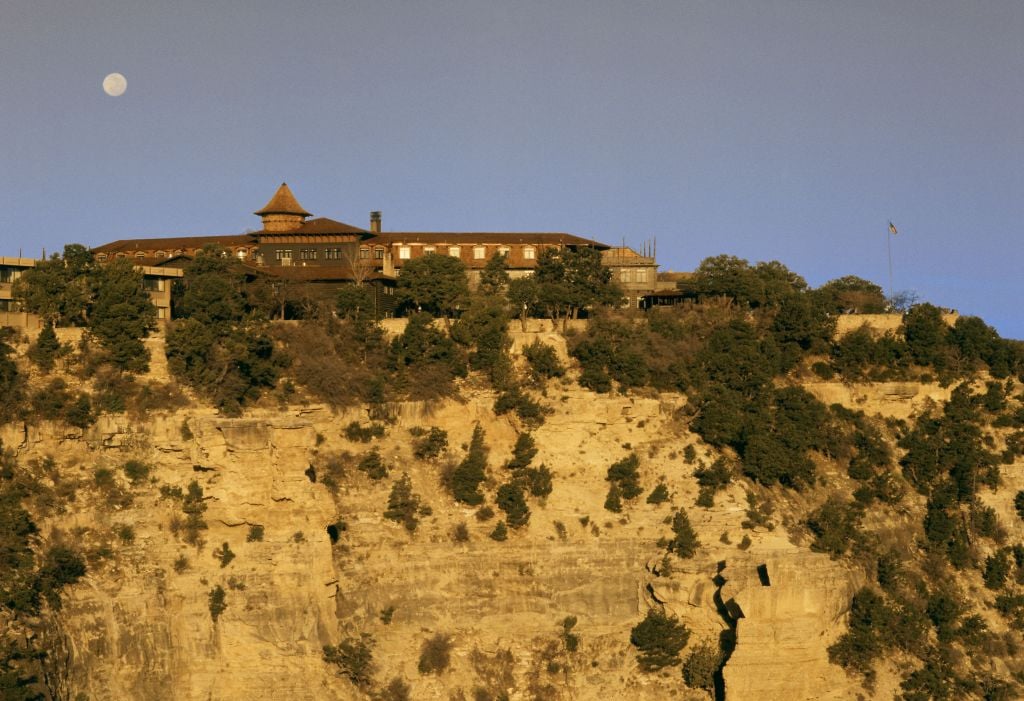 Rooms with a View
As days grow longer and temperatures get warmer, the demand for rooms at Grand Canyon begins to increase. The good news is that between the frigid months of winter and the peak travel season of summer, spring is generally a good time to find a vacancy.
"For many, many reasons, Grand Canyon is a popular destination during Spring Break," Brossman says, "but rooms are not in quite as high a demand as they will be in the summer. And if you can travel before and after Easter week, that may be the best time to book the room you want."
Just as spring may be the best time to take an unforgettable vacation to this unforgettable destination.
How to Explore
Grand Canyon National Park Lodges provides the premier in-park lodging, managing six distinctly different lodges. From the El Tovar hotel, long considered the crown jewel of national park hotels, to Phantom Ranch, the only lodging on the floor of the canyon, you'll find accommodations to help you get the most out of your visit to the Grand Canyon. You can also book rafting, railway, and motorcoach tours. For more information and reservations, visit grandcanyonlodges.com or call 888-297-2757.
Or consider the 10-day "Bryce, Zion & the Grand Canyon" tour from Holiday Vacations, one of America's most reputable tour companies with more than 44 years of experience. As a nationwide provider of air, rail, motorcoach and cruise guided vacations to more than 65 destinations worldwide, their packages are inclusive of all airfare, fine hotels, meals and must-see attractions. Expert tour directors handle all travel details, assuring you a carefree and memorable vacation. Visit HolidayVacations.com for more information.
For more travel experiences to Beautiful Places on Earth™ available from Xanterra Travel Collection® and its affiliated properties, visit xanterra.com/explore.
Written by: Gary McKechnie
The author of the best-selling Great American Motorcycle Tours, Gary McKechnie also wrote National Geographic's USA 101 and Ten Best of Everything: National Parks. He lectures on American travel and history aboard the ships of the Cunard, Seabourn, and Silversea lines.
---